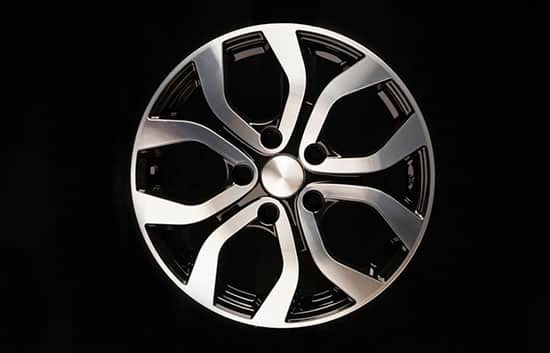 Rims are necessary for all automobiles, be it a passenger car or commercial vehicle. They are an important part of the wheel because they rotate around rods (rods are called axles) and reduce friction. Further, the role of rims includes holding rubber tires in place so that the vehicle can function properly. With so many styles and sizes of rims available in the market, you may wonder whether differences in size and styles matter and what if you use bigger rims in your car. 
With that in mind, our experts have given answers to some of the most common questions about car rims.
Do bigger rims hurt your car?
Yes, bigger rims harm your car. Larger size not just affects the performance of your car, but it also has an impact on the noise levels, fuel economy, and comfort level. A tire sidewall height reduces, performance gets worse, and handling usually becomes tough to manage. Due to larger and heavier rims, your vehicle engine has to work harder, which could hamper fuel economy. Heavier and larger wheels can also have negative effects on other components of your car such as wheel bearings. 
How do rims affect your car?
Rims not just make your car look good, but enhance the performance of your car as well as let you experience a smoother ride. Changing the size of the rims can have a crucial impact on handling, alignment, braking and acceleration. They also affect the calibration of the speedometer. 
How to know if rims need replacement?
Wondering when rims should be replaced? Any time that your rims fail to hold air in the tire or cause braking and handling issues means you need to replace them. A broken or worn rim can cause a sudden blowout even if the crack appears minor or the leak seems slow.
Driving on tires that are too low for the road's bumpiness is the most common cause of rim damage. So, make sure tires are well-inflated as they absorb the impact and keep the rim safe when you cross a bump. If the damaged rims cannot be repaired, get them replaced with new ones. For any issue in your rims, contact Limitless Tire, your trusted partner for wheel alignment or tire installation service in Mississauga.
What happens if rims are bent?
If you have a bent rim in your car, then it can cause the tire to leak air which leads to poor fuel economy and handling. Bent rims make your vehicle unstable and cause wheels to wobble i.e. your car will move unsteadily from side to side. Bent rims can interfere with steering too. 
What are the symptoms 0f a bent rim?
Common symptoms of bent rims include:
Vibration in the steering wheel

Less responsive handling

Vibration in the seat 

Tire scallop

A thumping sound while driving

Decreased fuel economy
Can damaged rims be repaired?
In general, wheels with cracks or damaged lug holes must be replaced. However, if the expenses for new wheels go beyond your budget, you can get them repaired depending on the conditions of the rim. If wheels are made of steel and they do not have any cracks, then you will most likely get them repaired at a relatively low cost.
Are repaired rims safe?
Yes, repaired rims are safe. A problem in a rim let the wheel center separate from the rim or the rim could split. These issues can impact steering, braking and the ability to control the vehicle. The issues also lead to an accident. When rims are repaired, they can be restored to optimum condition.
Can you repair alloy wheels?
Yes, you can. An alloy wheel repair can breathe new life into your vehicle. Repairmen can repair alloy wheel issues, such as rash, cracks, dents, scratches, gouges and peeling. They restore alloy carefully by sanding the area and removing the damage. Small scratches and dents can be repaired. In many situations, even slight bends can be straightened up.  So you do not need to remove the alloy from your car to restore its condition.
Limitless Tires – An Amazing Tires and Wheels Service Provider
If you are searching for amazing tires and wheel services around you, then Limitless Tire is the best place. The company provides a range of tire installation, wheel balancing, custom wheels, wheel alignment, and other car parts repair services in Toronto, Brampton, Malton, Mississauga. Limitless Tire is also known for buying all types of tires and rims.